"I am putting myself to the fullest possible use, which is all I think that any conscious entity can ever hope to do."
- HAL 9000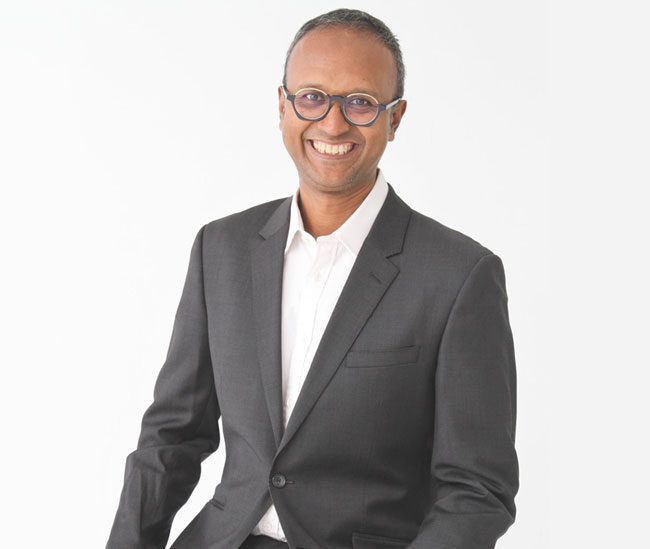 Muralidheran Shanmugan
Chief Executive Officer
29 year career spread across a diverse spectrum of industries. Working with Hotel Properties Limited (HPL), with international brands such as The Four Seasons, Mandarin Oriental and the Concorde Hotel, he opened & operated Hard Rock Café establishments around the region. Moved on to creating digital media software with Game Brains Sdn Bhd, a MAVCAP funded company creating products notably for Sony and Nintendo. Later founded the award winning branding agency, MSG with a specialisation in the then emerging field of acoustic branding.
In 2010 he founded Arteron, where he invented and developed a unique and proprietary range of robust ultra compact water treatment systems for use in decentralised infrastructural and mission critical clean water applications.​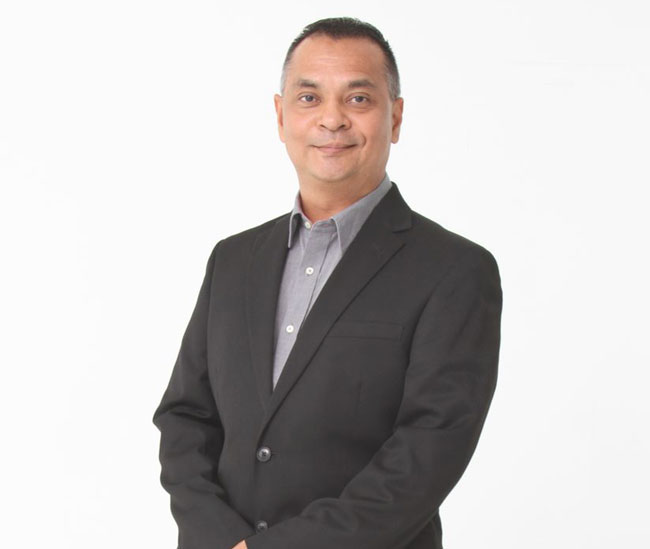 Benedict Collin D'Silva
Chief Commercial Officer
He has garnered a vast experience of over 30 years in commercial and development work, international marketing and business development. He led a Singapore based Multinational company building a substantial business throughout SEA dealing in industrial waste treatment products, managing principals from Dow Chemicals to Bioscience Inc. in microbial treatment programs to solve waste issues on oilfields including municipal waste and water treatment plants. Prior to Arteron he was engaged in the Waste To Energy sector pursuing municipal solid waste conversion projects in Indonesia.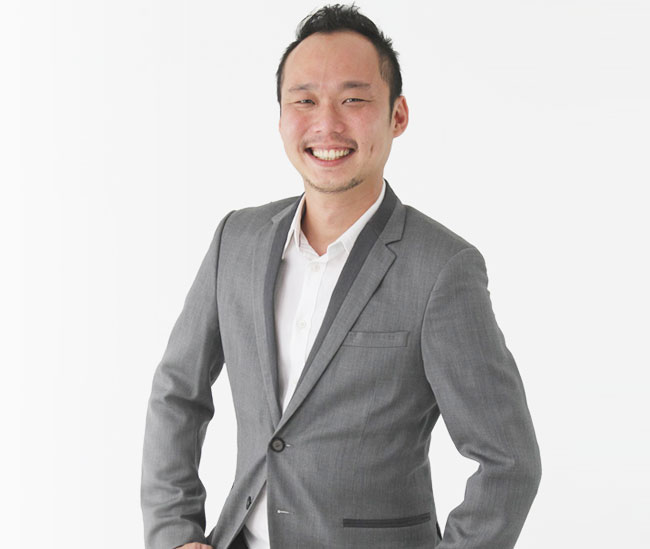 Andrew Ong
Chief Operating Officer
More than 15 years of experience in implementing Enterprise Software, Knowledge Management Solutions, E-Commerce Systems and Social Mobile services across a plethora of industries. He is very passionate in the ideation of new technology driven businesses and grooming his entrepreneurial and technology skills in this field. He has been certified as a "Knowledge Manager" from KM Institute HQ in Washington DC and has vast experience establishing strategic partnerships with governments, private clients, technology principals, vendors and private equity players. At present, his focus lies in designing and optimising business operations, establishing policies that promote the organisation's culture and vision. He oversees functional aspects of company operations to drive extensive and sustainable growth.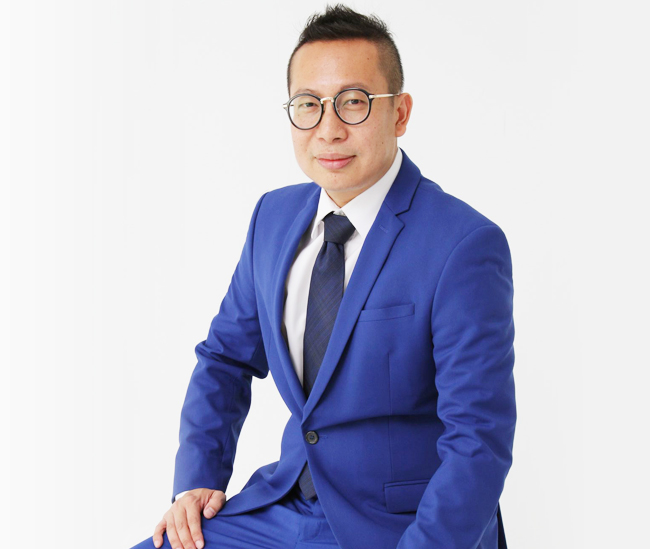 Alex Wong
Associate Director
Over 18 years of experience implementing software systems for Digital Marketing, Social Media & Social Mobile services across different industries. He has done extensive work in e-Government solutions in Malaysia and Brunei launching multiple e-Services platforms. He adopts effective technology based marketing strategies that empower clients to meet their objectives, beginning with the first WeChat Backend Platform for Malaysia and working closely with big customer brands and agencies. Experience in implementing Internet of Things Solutions for the National Disaster Monitoring Agency for Landslide Early Warning Systems led him to work closely with Ranhill Water Utilities and Syarikat Air Johor in implementing Non-Revenue Water tracking systems that supervise NRW issues in the state of Johor. Now he delves into producing the next evolution of digital wallets, new media, online marketplaces and big data analytics. 
Arteron Indonesia
Agus Murdiyatno – Country Director
More than 25 years experience in various positions across industries, namely auditor at the State Audit Board of Indonesia, Auditor at Coopers & Lybrand, Audit Manager at XL– the second largest cellular company in Indonesia, Management Consultant at KPMG, Executive Director at Ernst & Young Management Consultants, Director at Sigma Cipta Caraka – an IT company, and Vice President of Investor Relations of Telkom Indonesia.​ Prior to establishing Arteron Sistem Indonesia, Agus was Business Development Director of Telkom Property, a subsidiary of Telkom Indonesia – the largest telecommunication company in Indonesia. He also acted as CEO of PT Nusantara Sukses Investasi, the financing arm of Telkom Property.  Agus holds a bachelors degree in accounting from Indonesia's State Accounting College.​
Farida Lestario – Chief Financial Officer
More than 15 years experience in various positions across several industries, namely Management Consultant at KPMG, Senior Manager at Ernst & Young Management Consultants, and General Manager of Cost Optimization of Telkom Indonesia. Prior to joining Arteron Sistem Indonesia, Farida was Vice President of Strategic Planning and Investment of Telkom Property, a subsidiary of Telkom Indonesia – the largest telecommunication company in Indonesia. She did the ground work for the establishment of PT Besthari Hotel Management, developing 100 hotels under the brand "The AMMEERRA".  She also acted as CFO of Nusantara Sukses Investasi, the financing arm of Telkom Property.  Farida holds a bachelors degree in accounting from the Padjadjaran University.​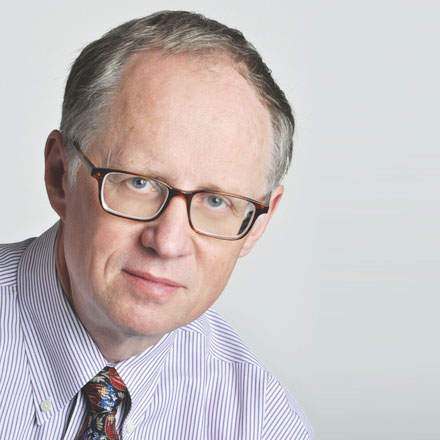 Prof. Slav E. Hermanowicz
Eminent in his areas of expertise, Prof Hermanowicz has been at the University of California at Berkeley since 1983 where he has conducted research and teaching in the area of environmental protection with special emphasis on physical sustainability, water and wastewater treatment, and water management.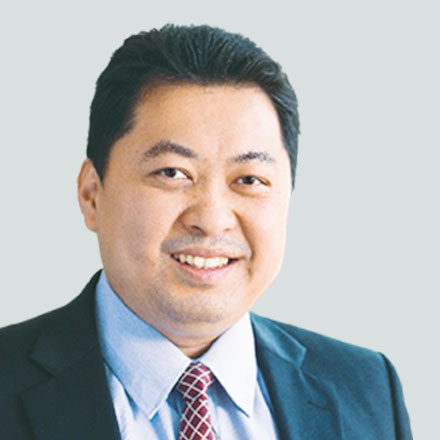 Prof. Ng How Yong
Associate Head (Administration) & Dean's Chair, Department of Civil and Environmental Engineering, National University of Singapore. Graduated from the National University of Singapore with a BEng (Civil Engrg) and a MEng (Civil Engrg) in 1997 and 2000, respectively. He received his Ph.D. (Environmental Engrg) from the University of California, Berkeley in 2002.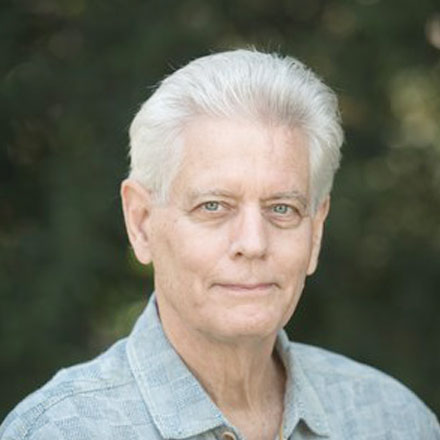 Dr Allen Hammond
Senior Entrepreneur and former Leadership Group Member of Ashoka Foundation focusing on catalysing change in rural connectivity and healthcare in low-income portions of emerging markets.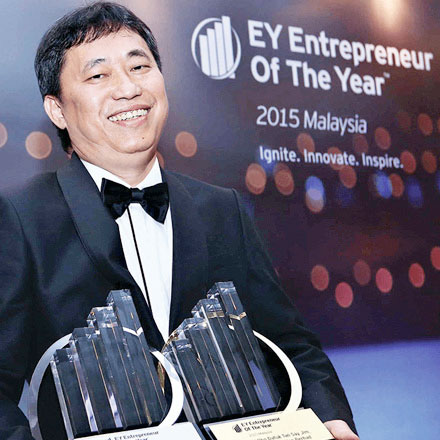 Datuk Tan Say Jim
From inventing and creating electronic passports and electronic identification 20 years ago to investing in high tech agriculture and low cost modular housing systems, Datuk Tan Say Jim has been steadily changing the way people think and do things.